Amber Potts-Jaffary
View MissingKidsALERT profile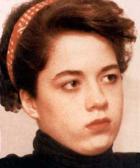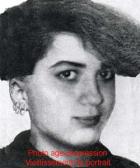 "We still talk with Don, Amber's father, regularly. We talk about Amber and where she could be now; what she would be doing. We hope for Amber, and for Don, that we can find answers."
Date of birth:

July 27, 1972

Missing since:

Nov. 26, 1988

Missing from:

Etobicoke, Ontario, Canada

Eyes:

Brown

Hair:

Dark brown

Height:

172 cm

Weight:

59 kg

Additional information:

Amber Potts-Jaffary was last seen in the area of Lakeshore Blvd West in Toronto, ON.