Justin Pollari
View MissingKidsALERT profile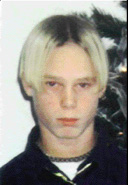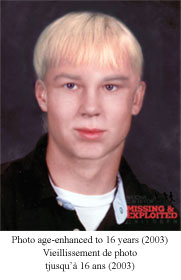 "Justin missed so many milestones to celebrate with his parents. They are still missing their boy and we hope that the public can provide information to help them find answers"
Date of birth:

Jan. 31, 1987

Missing since:

Dec. 7, 2001

Missing from:

Hilton Beach, Ontario, Canada

Eyes:

Blue

Hair:

Blond

Height:

5'11" / 180 cm

Weight:

146 lbs / 66 kg

Additional information:

Justin Pollari was last seen at his home in Hilton Beach, ON. At the time of his disappearance, Justin was known to wear two earrings in his left ear and often wore his hair in a Mohawk style. Justin has a dimple in his chin.