Cheryl Hanson
View MissingKidsALERT profile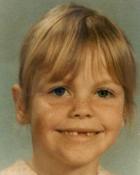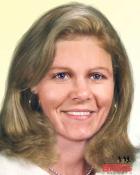 "I wish we could go back in time before you disappeared from our lives. That was over 40 years ago and our lives have never been the same – our hearts were broken and will never mend."
Date of birth:

July 25, 1966

Missing since:

May 31, 1974

Missing from:

Aurora, Ontario, Canada

Eyes:

Blue

Hair:

Blond

Height:

4'0" / 122 cm

Weight:

52 lbs / 23.5 kg

Additional information:

Cheryl Hanson was last seen leaving her home on Bloomington Rd. to walk to her cousin's home, also located on Bloomington Rd., Aurora, ON. At the time of her disappearance Cheryl wore a gold necklace with a medallion on it.